How to Retarget your Shopify Customers with Facebook Ads
Customers do not often buy the first product they see in your store. Retargeting allows you to increase sales by showing people ads for the product they have previously expressed an interest in.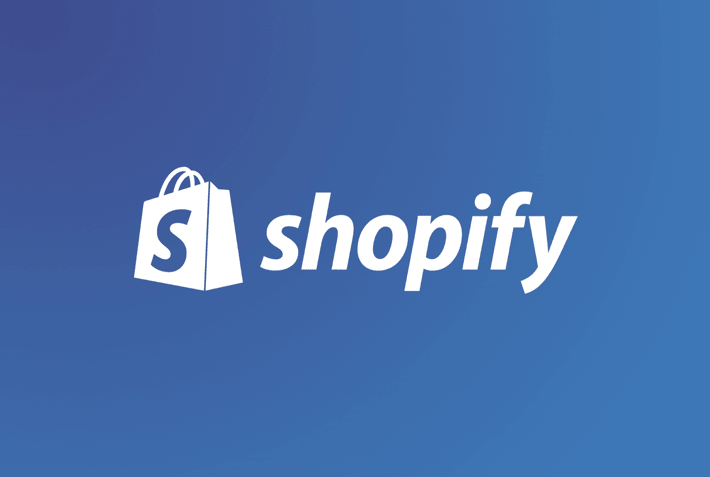 Shopify is a vastly popular platform for online stores, 1.58 million websites run on the Shopify platform as of 2021 and for good reason. However, the platform is not without it's limitations. The most common roadblock new sellers face is how to market their product effectively. Etsy, Amazon and other marketplaces give your products visibility. On Shopify, traffic is your responsibility. Developing an effective marketing strategy should be of chief concern.
Enter retargeting. Retargeting allows you to follow anonymous visitors who've visited your website or content in the past, and show them specific ads for the product or service they expressed interest in. There are many benefits to using retargeting audiences over conventional topic- or interest-based audiences. They're more cost-effective, have a greater relevance to the consumer and a higher average click-through rate.
Create a pixel
Before you begin running ads, you'll want to ensure you're leveraging the traffic effectively. Installing a retargeting pixel will enable you to put the growth of your custom audience on autopilot.
Creating the pixel within Facebook Ads manager is fairly straightforward. Go to the Events Manager. Click connect data sources in the sidebar. Select web. Select Facebook pixel. Connect, and name your pixel. Done.
Install your pixel
If you're a Pixel customer this step is easy, simply add your pixel ID within the Pixel dashboard. This will allow you to embed your retargeting pixel in every link you share, even to third-party content!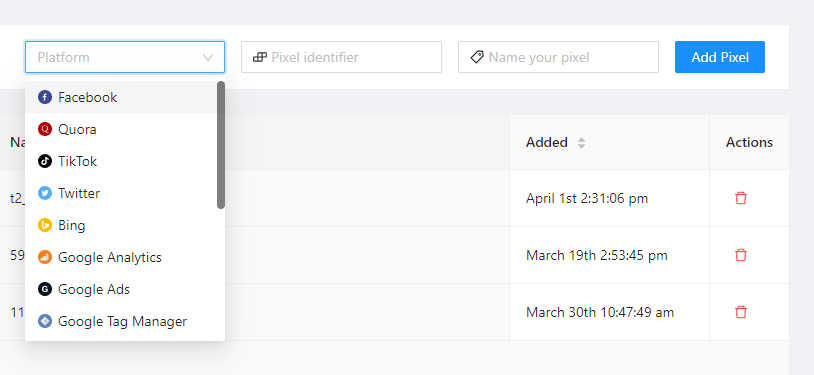 Alternatively you can install the code manually on your own website in the form of a javascript snippet. To do so, copy the code Facebook provides and paste it before the closing </head> tag of your website's html source code. Unfortunately with this method you can only retarget those who visit your website.
Retarget existing Shopify customers
The most effective way to build a retargeting audience is with a pixel, as Facebook is able to deterministically match Facebook profiles to your audience. However, customer lists are a good way to catch-up if you have a customer base but haven't used a pixel up until now.
Only show marketing material to customers who have opted in to receive marketing from your business.
Firstly, export your customer profiles from Shopify. From your Shopify admin, go to Customers. Click Export and select your customers. Select plain CSV file and Export customers. Done.
To create your custom audience, go to Audiences in the Facebook Ads manager. Create a custom audience, and choose customers as your source. Upload your customer profiles in the structure outlined by formatting guidelines and you're good to go!
Grow your custom pixel audience
Now that you've imported your customer base, it can be used to kick your new pixel audience off to a rolling start. Pixels are the preferred form of retargeting; they're more accurate and scale far more effectively.
The trick is to grow your pixel retargeting audience to a population of 1k users or more with any given retention window, up to 180 days. You can get an idea of your audience's pop by checking the activity of your pixel in the Events Manager.

The best way to reach this growth is to create some Facebook ads, choosing your imported customer custom audience as the target. When doing so, make sure to set the click-through destination to a location that contains your pixel. You can extend marketing initiative through an email blast, social media post and passively leaving the pixel in your storefront.
New sellers without a prior customer base will want to build their new pixel retargeting audience passively by letting their pixel run for some time in their storefront.
Your retargeting audience will grow with every visit.
Retarget your new custom pixel audience
Once your custom pixel audience has reached enough people, begin using it to create even more closely targeted ads. First you'll need to configure this new custom audience on Facebook. The process is as described before, but this time select website as your source, instead of customers.
Start a new campaign within the Ads Manager and choose your new custom audience as the target audience. Ensure to invest time and resources into your Ad creative; it will decidedly affect the success of your campaign. Lastly, remember to direct the ad to your storefront, or short link if using Pixel.
As your campaigns are targeting only individuals who've expressed interest in your product or service, your ads will be increasingly cost-efficient.
Improve targeting over time
Once set up, your pixel will continue to scale your audience without need for supervision. If you have an active retargeting campaign, your visitors will begin to see ads as soon as they've left your website.
Over time you'll want to segment your audience based on which URLs they visited by adjusting the ANY/ALL criteria. Another effective strategy is to target lookalike audiences (people sharing attributes with your existing audience) with ads to find new shoppers and grow your customer base.
Other ways to Pixel
Pixel isn't only great for use in Facebook ads. We support all pixels including Google, TikTok, Pintrest, Bing and more allowing you to reproduce these steps on other Ad platforms that may be more suitable for your community.
With Pixel you can embed your pixels in every link you share, even those to external sites. This vastly increases the ways that Shopify sellers can grow their audience. Some example use-cases:
Outbound email
Blog articles
Tweets and other social media updates
Product packaging and inserts
YouTube video descriptions
Marketing partnerships (continue growing your audience after the partnership has ended)

Pixel also generates QR codes, allowing customers to access special promotions or customer support in a very low-friction way, simply by scanning the code on their phone. This is brilliant for printed media, like product packaging.
By shortening your Shopify links, connecting your brand to the URL, and monitoring your results with a link management platform, you are going to be able to build more efficient marketing campaigns, and grow your brand's awareness with Pixel.